We are celebrating 45 years!
Today we are celebrating 45 years in business– proving that it is possible to ride out a recession or two and thrive in a boom or bust economy.
45 years ago…
…our founder, Richard Hiblin started his business by investing in a second hand Land Rover and some steam cleaning equipment. As his business grew, he moved to an old plant hire yard on King Street, near Langtoft.
Today that yard is King Street Industrial Estate – a flourishing commercial community, consisting of 40 units, currently housing approx 30 businesses and employing some 200 local people drawn to its convenient rural location from Peterborough and the surrounding towns and villages. Tenants of the estate include a self storage facility, a printer, internet retailers, a national charity, industrial manufacturers and giftware wholesalers, amongst others.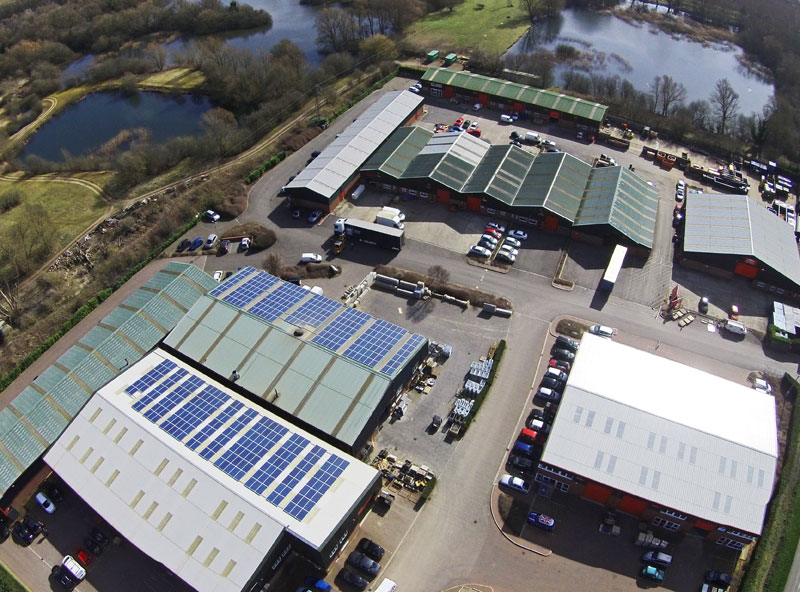 "I am very proud Workplace has managed to stay resilient during the recent economic downturn, and throughout past recessions, to enjoy such longevity. We pride ourselves on the quality of our property as well as the personal service our team provide for our tenants. I believe these values and our hardworking staff have played a key role in our success and in getting us through the tough times. I hope we can continue to play our part in the local economy for many years to come. I'd like to take this opportunity to thank every member of our fantastic team, past and present, who have all played a vital role in our success."

Richard Hiblin
These same quality and service principles underpin our sister companies – which currently number 8 companies trading in the UK, USA and Canada – some of which can also claim to have enjoyed similar sustained success. Airblast, which manufactures and installs shot blasting and paint spray facilities for clients including the MOD and Airbus, and Polysafe, which manufactures a level crossing system for Network Rail, have been in business for 30 and 25 years respectively. Our latest investment is the launch of Sky Revolutions, offering aerial surveying using state of the art drones (UAV).
As Richard, his business partners and management teams continues to find new investment opportunities, the day-to-day running of our group is handled by the next generation, who are striving to ensure that all of our companies are still going strong in another 45 years.
We would like to wish a huge thank you to all of our staff, customers and suppliers for their invaluable support over the last 45 years!